Student Accommodation

---
Creating a home from home environment for students through design and focusing on well-being.
University is more difficult for students than perhaps we realise. For many, it will be their first time away from home, in a new city with no friends and with instant pressure to succeed in their studies. They may be adults, but they're still young and finding their way in the world. An inviting and supportive living accommodation will help bring structure to their lives, setting them up for higher education and a life beyond studies.
Our purpose is to create a safe place for students, an environment that encourages them to interact with each other and a place to relax after tough lectures, seminars and exams.
Interior design and quality furnishings play a significant role in putting students at ease and taking away some of the burden of university life. And the more positive an environment you provide, the greater successes you'll see.
Our Essential Student Accommodation Services

---
Operating student accommodation properties can be challenging. Young adults who are still finding their feet aren't the easiest residents to manage. But to help you stay in control, LOFT provides an end to end service to become your interiors partner. 
We believe in keeping things simple, so you'll be assigned a dedicated account handler who will be your main point of contact.
If you need to order replenishment furniture, discuss our latest student products, rearrange a delivery or you'd like a general update, your account manager will ensure everything you need is arranged.
Stress-Free Delivery

---
Time is of the essence in student properties. Furniture needs to be installed and ready for use before the academic year starts, and replenishment pieces need to be delivered as soon as possible.
LOFT's delivery & installation team can work around you and the students. With distribution centres in Manchester and London, we can reach most student properties in the country.
Expert Installation

---
With hundreds of items needed to fully furnish a PBSA development, we know finding the time and resources to install every item is borderline impossible.
As part of our flexible pricing structure, you can easily add installation to your order to ensure the stress is taken off of you and all furniture is safely installed.
Our installation teams are trained and insured and are specialised in student installations. We can distribute and install quickly across your development with minimal disputation. Working alongside our project management teams, all works are subject to a detailed quality assessment sign-off prior to handover. 
Remove & Recycle

---
Student furniture takes a beating. When pieces are no longer fit for use, simply throwing them out should never be an option.
Recycling is a huge part of our business ethos. Once we have installed your new furniture, we take away all the packaging and any pieces that you no longer want.
We then send salvageable furniture to be given a new lease of life, and recycle materials from items that can't be fixed up.
Our company-wide performance on sustainability is above 90%, and we're committed to improving this further.
Replenishment

---
There will be a time when you need student furniture replaced immediately. Perhaps a desk is missing a leg, or the frame of a sofa has been damaged to the point where it's no longer safe for use.
We aim to replace all items within a 24 hour period and, naturally, we double-check the new pieces are safe, durable and fit for purpose.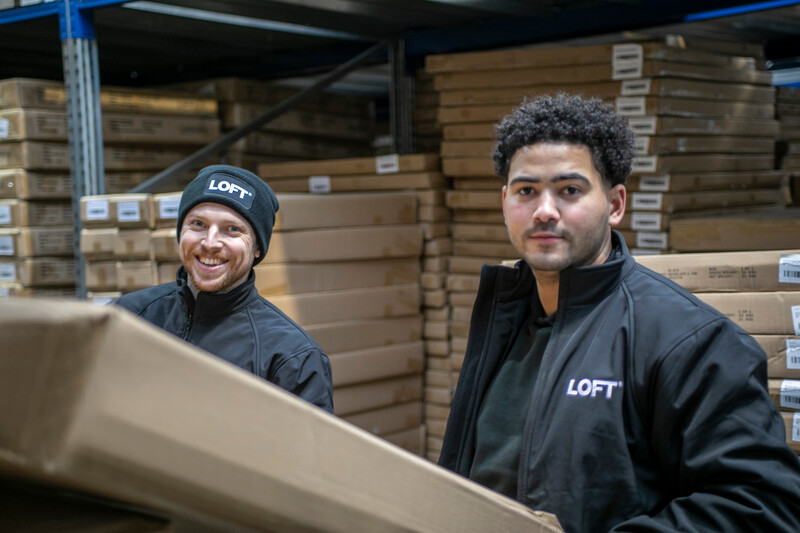 Crib 5, Durable, Reliable

---
WHAT DO STUDENTS WANT FROM THEIR ACCOMMODATION?
Even with new routes to employment such as apprenticeships and training schemes, more young adults are turning to higher education. This is great news for anyone working in student accommodation, but in order to keep the competition at bay, your property has to meet their needs. So, what are those needs?
SOCIAL INTERACTION
People go to university for a variety of reasons, and the social aspects are usually near the top of the list for many. Student accommodation needs to be designed to encourage interaction as much as possible. Amenity areas need to be arranged so they're more inclusive, rooms need to be bright and airy to reflect positive moods and the furniture has to be comfortable and inviting.
Addressing these points greatly increases how often students will meet up and hang out. The right environment prompts them to get to know each other, and the more settled they become, the less likely it is that they'll want to go offsite.
VALUE FOR MONEY
Traditional student share properties usually cost less for students, but finding the cheapest accommodation isn't the priority. PBSA offers students something they can't get from other accommodation options, which is why they're willing to pay more. But in exchange, they expect more.
LOFT student furniture proves you don't have to make a decision between cost, durability and style. Our products match all three criteria, creating great spaces that students will love that will last for years to come.
STUDENT HMOS
If you own a student HMO, your residents will naturally want to connect and socialise with their housemates in a safe and inviting environment.
This is why you should carefully consider what furniture you choose, as the right items and layout will help form strong bonds. You'll need to include beds, sofas, work desks and chairs, a dining suite as a minimum, all of which must be both comfortable and fit for purpose. It also helps to know the best way to arrange student HMOs so they're more inclusive and inviting while fully utilising the space available. If you're planning a summer refresh, a total refurbishment or you need help ensuring your property adheres to regulations, our 19 years of experience working across the student HMO market will ensure you always receive experienced and insightful advice.
Take a Look at our Student Furniture Packs
Student furniture packs provide a lot of value. Our interior design and procurement teams source the best items to include in our packages, and each pack is put together with style in mind. This means all the furnishings will go well together, and replenishing pieces is much easier.
All of our furniture packs are designed for the student market. Every piece is durable, and purchasing items in bulk is the best way to reduce costs. Best of all, our delivery and installation team can handle the heavy lifting, and they can tidy up every area they've worked in before leaving.
We have student furniture packs to suit all budgets:
How Much Difference Does the Right Furniture Supplier Make?
Your brand's image is what makes your development so appealing. Online reviews, testimonials and word of mouth are the key ways students decide where they want to live. With that said, everything about your PBSA needs to meet — and exceed — expectations, including your external partners.
When choosing a furniture supplier, it's important to remember that the company's staff will be working in close proximity to your student residents, and anything they say or do will reflect on your brand.
Sticking to an agreed delivery schedule, being polite and respectful towards the students, and keeping disruption to an absolute minimum are just some of LOFT's key traits. We understand that the right attitude and work ethic will increase your development's reputation, which is why we put our all into every project and installation.
Improving Sustainability In Your PBSA
Times are changing, and the younger generations are leading the charge when it comes to fighting for the environment. LOFT takes its corporate responsibility seriously, and many of our products are made from sustainable materials.
All old items that are removed as part of our delivery and installation service are brought back to LOFT's HQ and assessed by experts. Anything that can be salvaged is spruced up and donated to charities such as Mustard Tree. Furniture beyond repair is broken down and recycled, ensuring we keep waste to an absolute minimum.
Start The Conversation

---
If you have a student project that we can help you with, get in touch, our team would love to hear from you. 
Read Our Latest Student Blogs
---
LOFT has been in the business for 19 years, and we've been designing and fitting out student properties since the start. We've been around since the inception of PBSA, and we pride ourselves on the knowledge we've picked up along the way.
Frequently Asked Questions

---
How Do You Furnish Student Accommodation?
When furnishing student accommodation, it's important to keep both style and practicality in mind. Students want to be proud of where they live, and quality furnishings certainly help. But there's no point in furniture if it can't be used properly. Imagine your communal dining area only has a small table installed. It's a stunning table, but there are 10 students all trying to crowd around it to eat. Instead, some decide to leave, and they miss out on what would have been a good bonding experience. Always be thinking about how students will take to your furniture. If it suits their needs, then you're contributing to a better uni experience.
What Kind of Furniture Does a Student Need?
A student's furniture requirements are similar to everyone else's. They'll need as minimum: - A sofa and armchair - Media unit - Coffee table and sideboard - Bed - Wardrobe - Bedside table - Dining table and chairs - An office desk and chair for studying
What Do I Have to Know Before Buying Furniture for Student Accommodation?
There are two main things you need to know about student furniture; it needs to be durable and it needs to be safe. Items bought specifically with the target market in mind will last a lot longer than pieces purchased from the average high street shop. Sourcing your furnishings from student accommodation furniture specialists ensures pieces are strong and low maintenance. Furniture also needs to be safe. This is why LOFT can source and supply furniture that is Crib 5 compliant. Our delivery team will assemble and install all furniture as well to guarantee it has been constructed safely and securely. Before leaving the property, safety checks will be carried out as well.